Sixteen Australia Awards Papua New Guinean scholars came together in September from across Australia, to deepen their understanding of Australia's shared history. Over the four days, scholars gathered on Kaurna and Ngarrindjeri Country, visiting highly significant...
World Teacher's Day gives us an opportunity to recognise the hard work and commitment of our educators. This year's theme is 'the transformation of education begins with teachers'. Finsch Lamu graduated from a Post Graduate Diploma in Education through Australia...
read more
WhatsApp group Midwifery Community of Practice has been saving lives since its formation in early 2022. Initiated by Cherolyn Polomon, an Australia Awards PNG (AAPNG) midwifery alumni and volunteer chat facilitator, the groups' critical discussions and reflections on...
read more
Humans are the largest consumers of the natural environment's sustainable food sources, yet many people are not aware of the impact their actions have on the environment. Targeted awareness programs and conservation efforts in Kunua district, north Bougainville are...
read more
Returning to Apenda village in remote Southern Highlands Province after studying a Bachelor of Business in Australia, Benjamin Pangio observed that despite the infrastructure development in the village, obtaining basic services was still a challenge for their...
read more
"Go for it! The possibility of upskilling or doing something completely different is only an application form away." Lydia Edoni graduated with a Master of Environmental Science at the University of South Australia in 2019, through an Australia Awards PNG scholarship...
read more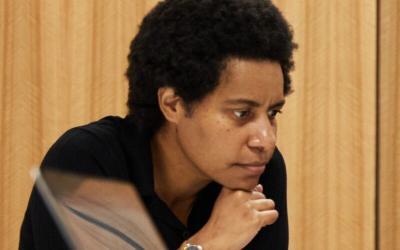 As Legal Manager with Abt Associates, Lisa-Marie Tepu leads contracting activities for the PNG Australia Governance Facility. The initiative will design and implement most of Australia's future governance portfolio under the strategic direction of the Australian and...
read more